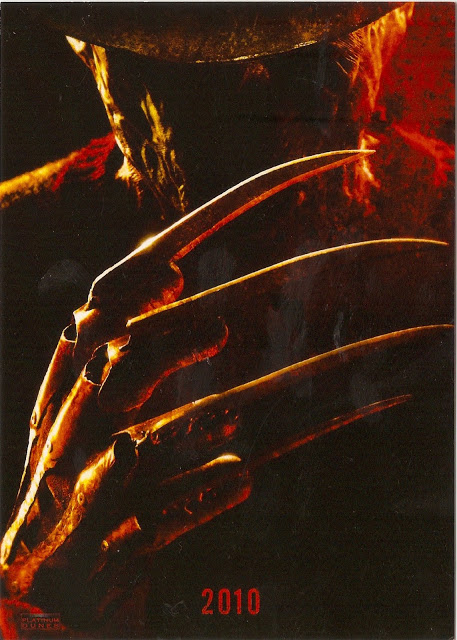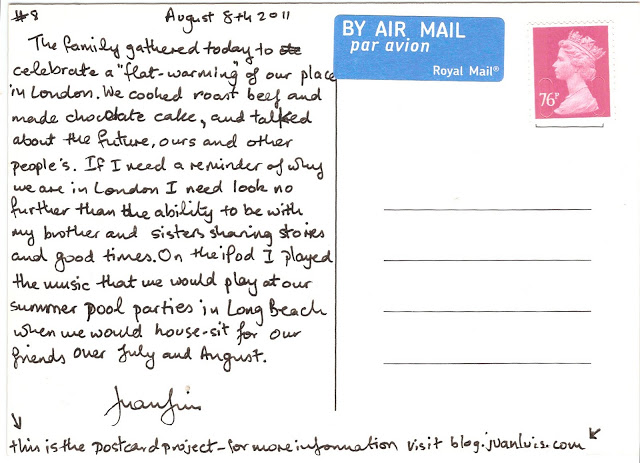 sent from: Wells St, London, UK. destination: Irvine, California, USA.
This card is one of the most recent that I bought. I worked on the remake of 'A Nightmare On Elm Street' for the latter half of 2009 and the early months of 2010.
It is the most troubled project I've worked on, where I got to see up close the rough and tumble of Hollywood studio politics. After a bad preview screening in the autumn of 2009, the producers unfairly but successfully foisted the majority of the blame for their un-scary scary movie onto us, the hapless visual effects artists, who barely had time to look up from the desks they'd been sleeping at to say "what's happ…?" before TWACK, Freddy's knife fingers came down to end their misery.
Despite this unpleasantness, I got to work with incredibly talented artists, opening my eyes to what is possible with a small, dedicated team. This card is being sent to one of those artists.
Note the accidental smudgy finger marks on the image that come from the scanner – I think it lends it a grubby, spooky air.