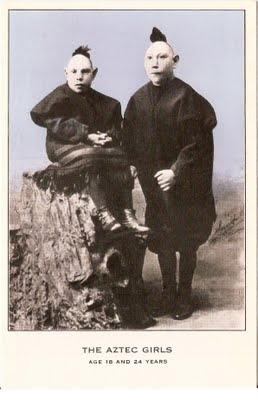 sent from: Wells St, London, UK. destination: Wellington, New Zealand
I don't know who the Aztec twins are or how they came to be in my possession, but if I got this when it was published, I've had it for almost 25 years. Phew. Plus, they're quite the lookers. Art project idea: pose Paris & Nicky Hilton together in similar settings/clothes/pose to this, and exhibit both pictures together.
I also realise that by trying to write legibly I scrawled even more than ever, but that's because I wrote this one on the train.