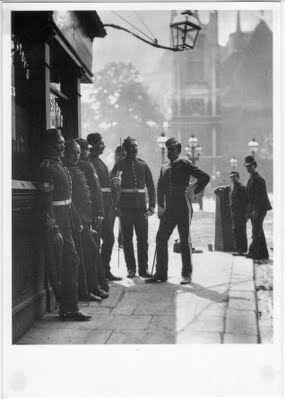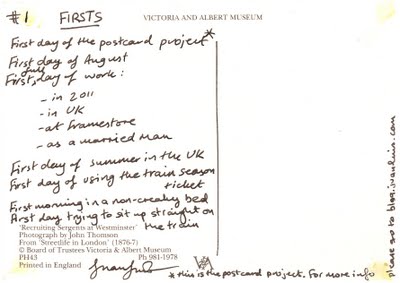 sent from: Newman St, London, UK destination: Gilmanton, New Hampshire, USA
I've collected many postcards over the years. Not collected in a serious sense, but in the way that you do when you travel, or when you visit a museum and buy a couple of cards of your favourite artworks which you then don't know what to do with.  I've also received boxes of wonderful cards from friends as presents. Many of the cards I have go back at least twenty years. Many of them have the evidence of having been tacked to the walls at some point.
I've decided to send them out into the wild, one by one, every day for a year, starting August 1st 2011 (yesterday). I don't have any stated goals, other than to scribble something down every day, send them out to friends, and to display them here.
Maybe you'll get one.