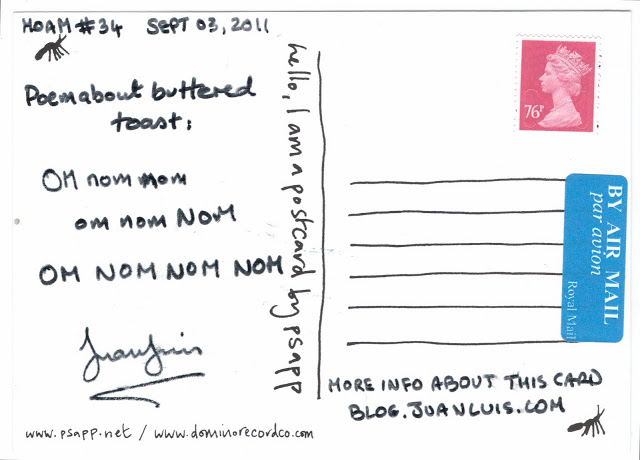 sent from: Mortimer Street, London, UK. destination: Los Angeles, California, USA
     I'll admit to two things with this postcard; one, that it was a little lazy, but two, that it's heartfelt. I really, really like toast and butter.
   The card itself is one I love, by an artist called Galia Durant. She is known mostly for her music as one half of Psapp, wonderful melodic toytronica explorers. Their song Cozy In The Rocket was (is?) the theme song for Grey's Anatomy, which I'm sure has paid the bills for a while but I know it's not the only thing they'd like to be known for.
    Back in 2007 Galia had a show of her drawings and illustrations at the Notting Hill Arts Club and I went along, had a lovely time, and got these postcards. Here are some photos of that night.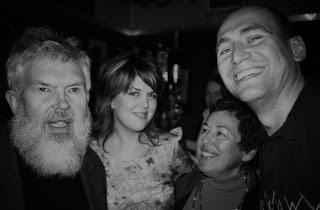 I'm anxiously waiting for a new Psapp album, but I think they've been off doing other things with their respective lives, like having babies and such. Psch, babies. The other night I had a dream that I was pregnant, and it was very disturbing. That's all I have to say about that.