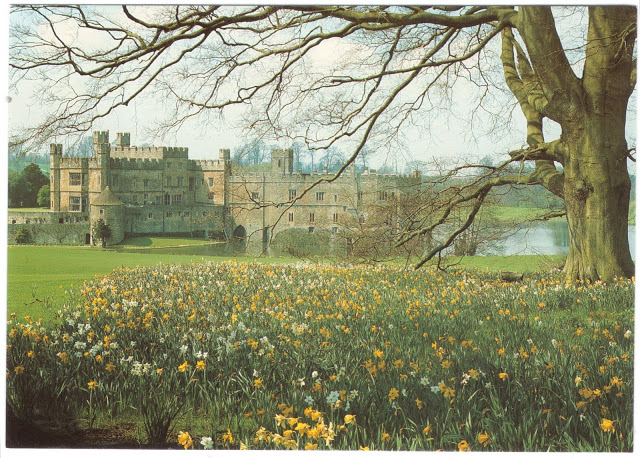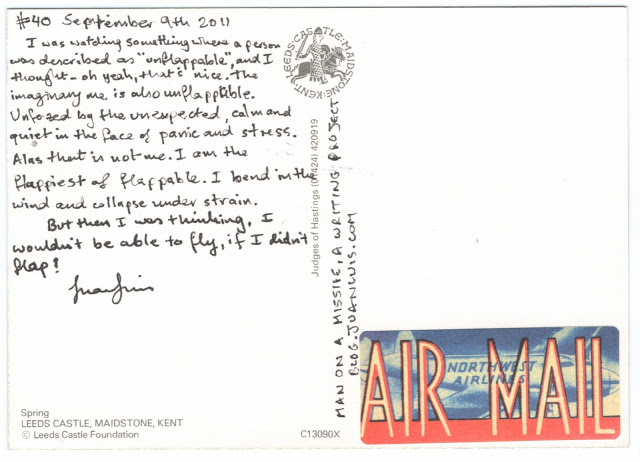 sent from: The High Street, Esher, Surrey, UK. destination: San Francisco, California, USA
    Leeds Castle is, confusingly, in Kent and I don't think there's even a Kent Castle in Leeds to repay the favour (or would that be a Canterbury Castle in Yorkshire?). I visited it in 1994 after passing it many times on my way to University, which is when I got this postcard.
     The postcard text itself reads:
I was watching something where a person was described a "unflappable", and I thought – oh yeah, that's nice. The imaginary me is also unflappable. Unfazed by the unexpected, calm and quiet in the face of panic and stress. Alas that is not me. I am the flappiest of flappable. I bend in the wind and collapse under strain.

But then I was thinking, I wouldn't be able to fly, if I didn't flap!