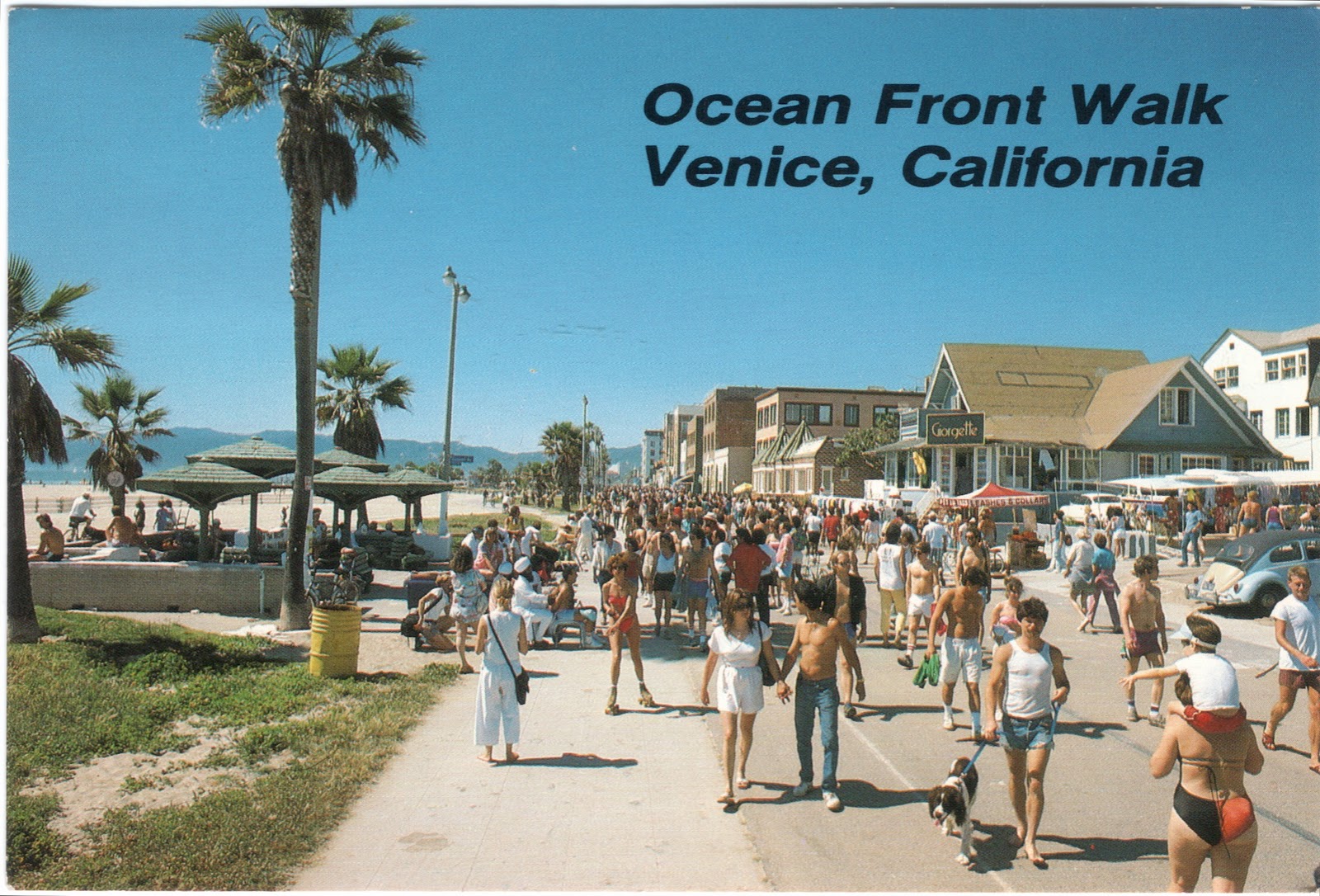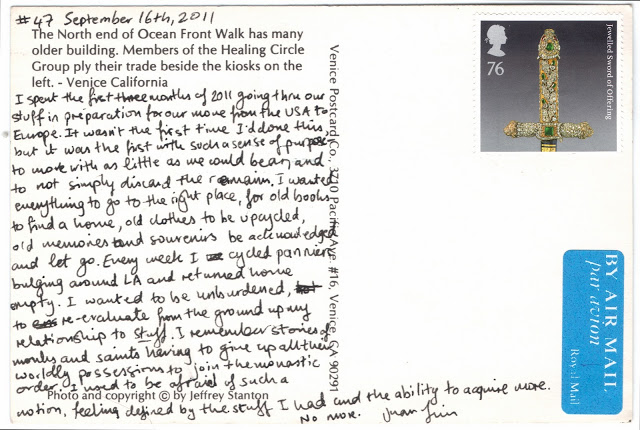 sent from: Wells Street, London, UK. destination: San Rafael, California, USA
Postcard text:
I spent the first three months of 2011 going thru our stuff in preparation for our move from the USA to Europe. It wasn't the first time I'd done this but it was the first with such a sense of purpose to move with as little as we could bear, and to not simply discard the remains. I wanted everything to go to the right place, for old books to find a home, old clothes to be upcycled, old memories and souvenirs be acknowledged and let go. Every week I cycled, panniers panniers bulging, around LA and returned home empty. I wanted to be unburdened, to re-evaluate from the ground up my relationship to stuff. I remember stories of monks and saints having to give up their worldly possessions to join the monastic order. I used to be afraid of such a notion, feeling defined by the stuff I had and the ability to acquire more. No more.
This card is another in the series that I bought when I first arrived in LA in 1997, timid and uncertain about this step into the world. One of the first places I visited was Venice Beach, at the time both fascinating and forbidding. I scoffed at the people peddling crystals, strange art, strident political speech, and new-agey slogans. It only took a year or two before I had gone native, or at least become flexible enough to enjoy the rollerblading, body-surfing the waves and enjoying, if not actively participating in the drum circles.
In a related story that inspired the postcard, my friend Lauren has entered that scariest of places – the post-university world. Instead of taking small steps she's chosen to tackle something monumental – going through her Grandmother's house and trying to sort through the mountain(s) of stuff that she had hoarded over many years. She's already discovered some amazing instruments amongst the chaos, including a lute, a harp and a violin. She calls it De-Hoarding, is recording her findings and writing about the project as well. I can't wait to see what she finds next.